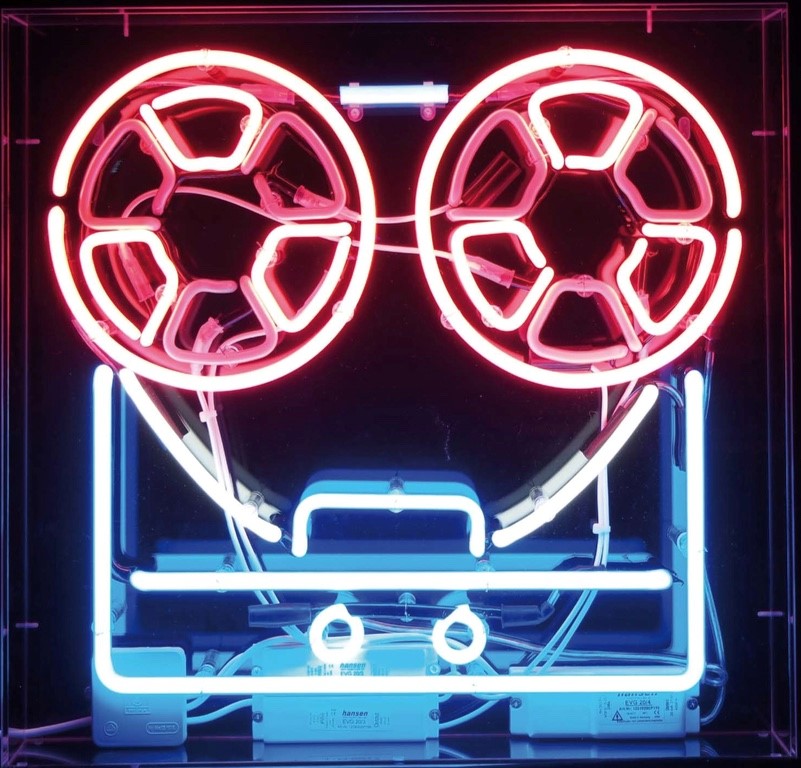 ANNOUNCING 'KEYCHAINS & SNOWSTORMS - THE SOFT CELL STORY' BOXSET
TRACKLISTING OVERVIEW
Disc 1 features remastered versions of the band's legendary early-'80s 12″ single A-sides, with 'Numbers' and 'Soul Inside' being very slightly edited in order to fit onto the disc, Disc 2 contains all the full-length B-sides, also remastered, and Disc 3 includes brand new versions and extended versions of key Soft Cell fan favourites. The extended versions feature only original parts from the multitrack masters, while the new versions have been created especially by Dave Ball, who has finally created the definitive mix of 'Say Hello Wave Goodbye' that he always imagined, as well as new takes on some of his favourite album tracks and B sides. These new versions are more than fit to take their place among the existing greats.
Disc 4 includes a mixture of unreleased and less widely available material, as well as demos from the 1980-1984 period, rare international radio-only edits, and the fabled unreleased 12" mix of 'Forever The Same', once mooted to be the third single release from 'The Art Of Falling Apart'. Disc 5 is made up of music from Soft Cell's earliest years, including one of the first recordings ever made by Dave Ball, plus tracks recorded at the band's first ever gig in December 1979. This disc also includes a remastered version of the debut 'Mutant Moments' EP, plus one of Soft Cell's earliest recordings, previously unreleased and not even available on any bootleg. As well as other early demos, this CD also documents Daniel Miller's work with Soft Cell in 1980 and 1981.
Disc 6 features highlights from the BBC's vaults, including previously unreleased audio of their Whistle Test appearance in 1982. Soft Cell's first recordings since 1983 are also included, with an unreleased extended version of 'Divided Soul,' and the set is completed with Marc and Dave's favourite tracks from 2002's comeback album 'Cruelty Without Beauty'.
Disc 7 features 'Non-Stop Euphoric Dubbing', a Dave Ball directed 12-suite continuous mix of Soft Cell classics which forms a moody counterpart to the pioneering dub album 1982's 'Non Stop Ecstatic Dancing'. This CD also includes a splatter of remixes, including the first ever remix by Erasure, who have remixed 'Bedsitter'. In addition, The Grid's 1991 remix of 'Where The Heart Is' has been reworked to replace Marc's 1991 re-vocalled versions with his original takes.
Recently found in Universal Music's vaults, Disc 8 contains live recordings made by Flood of the US dates from 1983 where the band previewed songs from the then-upcoming 'This Last Night In Sodom' album. Originally slated for a live album release the tapes have been painstakingly mixed and mastered and capture Soft Cell at their live zenith. This show was recorded at The Palace in Los Angeles, with a certain Michael Jackson part of the audience! The ninth and last audio Disc 9 features the final section of the Los Angeles show, plus other live highlights, including tracks from Soft Cell's farewell shows at Hammersmith Palais in January 1984. Remaining selections come from the band's reunion tour dates in 2002-3, where producer Ingo Vauk recorded the whole UK tour.
Finally, the DVD features the 'Non-Stop Exotic Video Show' plus official promos and a host of TV appearances, including The Oxford Road Show, The Old Grey Whistle Test, Top Of The Pops, The Tube, The Switch and The 1983 Supersonic Christmas Special plus a previously unreleased gig 'Live At Leeds Amnesia Club' from 28th May, 1981.
FORMAT & PRE-ORDER
The ten discs will be presented in a deluxe box measuring 10″ x 10″ which will also include a extensive book packed with photos from all stages of the band's career alongside a new essay by Simon Price.
The first 250 orders from each of our retail partners will also include a limited-edition Soft Cell art print, featuring the poster artwork drawn by Dave Ball to advertise Soft Cell's debut release, 1980's Mutant Moments EP. The boxset will be available from all good retail outlets but the poster is exclusively available with the first 250 orders placed with LEXER MUSIC and uDISCOVER.
FULL TRACKLISTING
CD1: THE PHONOGRAM 12″ HITS 1981-1984
Tainted Love/Where Did Our Love Go 8.57
Bedsitter 7.52
Say Hello, Wave Goodbye 8.56
Torch 8.29
What 6.10
Where The Heart Is 9.46
Numbers 9.49
Soul Inside 11.12
Down In The Subway 7.50
CD2: THE PHONOGRAM B-SIDES 1981-1984
Tainted Dub/Where Did Our Love Go? 8.51
Facility Girls (12″ Version) 7.17
Fun City 7.33
Insecure Me (12″ Version) 8.16
So (12″ Version) 8.44
It's A Mug's Game (12″ Version) 8.11
Barriers (12″ Version) 7.10
You Only Live Twice (12″ Version) 6.58
Her Imagination 5.20
007 Theme 3.27
Disease & Desire 4.04
Born To Lose 2.55
CD3: NEW EXTENDED & REWORKED MIXES
Say Hello, Wave Goodbye (Dave Ball Lateral Mix) 7.08
Youth (Dave Ball Wasted On The Young Mix) 5.41
Secret Life (Extended Mix) 5.17
Chips On My Shoulder (Extended Mix) 6.14
Facility Girls (2018 Mix) 7.43
Heat (Alternative Version) 6.04
Kitchen Sink Drama (Extended Mix)
The Art Of Falling Apart (Extended Mix) 8.47
Martin (Hallowe'en Mix) 6.14
Barriers (Dave Ball Broken Down Angels Mix) 7.09
Meet Murder, My Angel (Extended Mix) 6.00
Slave To This (Life Of Existence Mix)
CD4: RARITIES, ALTERNATIVE VERSIONS & CURIOS
The Girl With The Patent Leather Face (Original Version) 4.57
A Man Could Get Lost (Daniel Miller Vocal Edit)
Memorabilia (Non-Stop Ecstatic Dancing Version) 5.21
Forever The Same (Unreleased Extended Version) 10.58
Heat (US 7″ Version) 4.01
Loving You, Hating Me (Special USA Mix) 7.45
Martin 10.13
Hendrix Medley (Hey Joe, Purple Haze, Voodoo Chile) 10.22
Numbers (7″ DJ Version) 4.26
Down In The Subway (7″ Remix Version) 4.21
L'Esqualita (7″ Version) 4.22
Soul Inside (Demo) 5.21
So (Dave Ball Demo Outtake) 3.16
CD5: THE EARLY YEARS 1978-81
Memorabilia (Original Daniel Miller Mix)
Persuasion (Original Daniel Miller Mix)
Metro MRX (Flexipop Version)
A Man Could Get Lost (Daniel Miller Demo)
The Girl With The Patent Leather Face (Demo)
Tainted Love (Demo)
Bedsitter (Demo)
Potential (From Mutant Moments EP)
L.O.V.E Feelings (From Mutant Moments EP)
Metro MRX (From Mutant Moments EP)
Frustration (From Mutant Moments EP)
Red Tape, Sticky Tape (Demo – Previously Unreleased)
Martin (Original 1980 Demo)
Paranoid (Black Sabbath Cover)
Science Fiction Stories (Demo)
Bleak Is My Favourite Cliché (Demo)
Cleaning Fanatic (Demo)
Mix (Demo)
A Man Could Get Lost (Original Version)
Walking Make Up Counter (Live at Leeds Polytechnic, December 1979)
Occupational Hazard (Live at Leeds Polytechnic, December 1979)
Persuasion (Live at Leeds Polytechnic, December 1979)
Dave's Theme (Previously Unreleased Demo)
CD6: IN SESSION / REUNION / CRUELTY WITHOUT BEAUTY
Entertain Me (Richard Skinner Radio 1 Session)
Seedy Films (Richard Skinner Radio 1 Session)
Chips On My Shoulder (Richard Skinner BBC Radio 1 Session)
Youth (BBC Whistle Test)
Sex Dwarf (BBC Whistle Test)
Soul Inside (David Jensen BBC Radio 1 Session)
Where Was Your Heart (When You Needed It Most) (David Jensen BBC Radio 1 Session)
God Shaped Hole (Remix)
Divided Soul (Hooker Mix)
Somebody, Somewhere, Sometime
Monoculture (Dave Ball Extended Mix)
The Night
Darker Times
Last Chance
Together Alone
Caligula Syndrome
Desperate
CD7: NON-STOP EUPHORIC DUBBING (CONTINUOUS MIX) & REMIXES
Barriers (Dave Ball Broken Down Angels Dub)
Numbers (Extended Dub)
Youth (Dave Ball Wasted On The Youth Dub)
Where The Heart Is (Marcus Lancaster Dub)
Seedy Films (Richard X Dub)
L.O.V.E Feelings (Demo)
L'Esqualita (Dub)
Loving You, Hating Me (Dub)
Baby Doll (Dub)
Facility Girls (2018 Mix Dub)
Little Rough Rhinestone (Solvent Dub Mix)
Say Hello, Wave Goodbye (Dave Ball Lateral Dub)
Bedsitter (Erasure Remix)
Where The Heart Is (The Grid Remix : 2018 Re-Edit)
So (The Grid Remix)
CD8: LIVE IN LOS ANGELES '83 – PART 1
Mr Self Destruct
Soul Inside
Forever The Same
Insecure Me
L'Esqualita
Loving You, Hating Me
Torch
Youth
Disease & Desire
Where Was Your Heart (When You Needed It Most)?
Baby Doll
Martin
The Art Of Falling Apart
CD9: LIVE IN LOS ANGELES '83 PART 2 + PLUS OTHER LIVE RECORDINGS
Hey Joe/Purple Haze
Memorablilia
Heat
Ghost Rider (with Clint Ruin)
Say Hello, Wave Goodbye
+ LIVE AT HAMMERSMITH PALAIS, 84 (FAN RECORDING)
Numbers 5.29
It's A Mug's Game 8.12
The Best Way To Kill 5.20
Down In The Subway 4.01
+ UK TOUR, LIVE IN 2003
Barriers 5.28
Tainted Love/Where Did Our Love Go 9.00
Sex Dwarf 6.17
Surrender (To A Stranger) 4.22
DVD
THE NON-STOP EXOTIC VIDEO SHOW
Entertain Me + Bedsitter + Frustration + Torch + Seedy Films + Secret Life + Tainted Love + Youth + Memorabilia + Sex Dwarf + What + Say Hello, Wave Goodbye
ADDITIONAL PROMO VIDEOS
Where The Heart Is + Soul Inside + Down In The Subway + Monoculture
OXFORD ROAD SHOW PERFORMANCES (BBC)
(Two Appearances)
Chips On My Shoulder + Say Hello, Wave Goodbye + Bedsitter + Heat + Numbers
OLD GREY WHISTLE TEST PERFORMANCES (BBC)
Youth + Sex Dwarf
TOP OF THE POPS PERFORMANCES (BBC)
Tainted Love + Bedsitter + Torch + What + Where The Heart Is + Soul Inside + The Night (TOTP2 2003) + Torch (TOTP2 2002) + Tainted Love (Top Of The Pops Reunion 2001)
THE TUBE PERFORMANCES (CH4)
Where The Heart Is + The Art Of Falling Apart + Martin
THE SWITCH PERFORMANCES (CH4)
Soul Inside + Ghost Rider (with Clint Ruin)
SUPERSONIC CHRISTMAS SPECIAL 1983 (ITV)
Down In The Subway
LIVE AT THE AMNESIA CLUB, LEEDS 28/5/81
LOVE Feelings + Frustration + Metro MRX + Seedy Films + The Girl With The Patent Leather Face + Chips On My Shoulder + Tainted Love + Bedsitter + A Man Could Get Lost + Memorabilia