HISTORY OF SOFT CELL

"Here is how you'd hope the 21st century would sound. Mightily impressive."

4.5/5 – Classic Pop

"Buoyed by an undimmed pop instinct and Almond's waspish wit."

4/5 – Uncut

"A band looking as much to its future as its past."

Clash

"Masters of synth-pop."

5/5 – Retro Pop
When Soft Cell played a spectacular, sold-out show before 20,000 fans at The O2 in September 2018, the London concert was seen by all and sundry as a grand finale. It had been billed as One Night: One Final Time, leaving devotees in no doubt that a duo who had done so much to define the sound of British electronic pop in the 1980s were saying hello to wave one last, emotional goodbye. At least that had been the idea. Singer Marc Almond and instrumentalist Dave Ball had originally gone their separate ways in 1984 before reuniting for two years in the early 2000s to make a new album, Cruelty Without Beauty. The intention at The O2 had been to draw a line under a rollercoaster ride that had seen Soft Cell secure three Top Ten albums and six Top Ten singles, including 1981's all-conquering Tainted Love, while setting a template for synth acts from the Pet Shop Boys to Years & Years.
But such was the reaction – and the sense of purpose the pair rediscovered onstage – that the big adieu ultimately turned out to be a brilliant new dawn. The reality is that Marc and Dave bring the best out of one another as performers, both onstage and in the studio, and the sense that there was still plenty of mileage left in their partnership was inescapable. The latest fruits of a bond that was first forged in the art department of Leeds Polytechnic in 1977 were in the shape of a new studio album, *Happiness Not Included, and a series of live dates in the UK and the US that saw the band treat fans to a mixture of new material, classic hits and their 1981 debut album Non-Stop Erotic Cabaret, which was played in its entirety for the first time to mark its 40th anniversary.
'I was as surprised as anyone by what happened at The O2,' says Marc. 'When the show was first suggested, I thought it might flop terribly, with maybe 3,000 fans in a cavernous arena, and we'd never be asked to do anything like it again. But I love a challenge. And when it sold out in a weekend, I was stunned. It was thrilling and daunting. Then it really hit me that we had to do a show! The night itself was a career high for me'. 'It was a concert for the fans rather than the critics, and even the odd mistake – there'd been no production warm-up – made it all the more exciting. We knew beforehand that the show was going to be a long one, but we wanted to play as much material as the O2's Sunday night curfew would allow. Because we hadn't played together for so long, we wanted to send all the different Soft Cell fans away happy while also pleasing ourselves. To be honest, the reaction was a shock to me. I hadn't expected anything like the love that filled the room. Even though we'd had some big hits, I always felt deep down that Soft Cell were still an art school cult band. Being back onstage with Dave brought home to me how much our fans still really love the music.'
'If you'd asked me a few months before The O2 whether Soft Cell had a future, I'd have said no. But everything seemed to click. It just felt right again. Once I got used to the idea of making new music, I became really excited. I felt that if Dave could come up with the tunes, I'd be able to write the words. Soft Cell has always been like that. Things just happen… or sometimes they don't.'
For Dave, too, it was The O2 that gave the duo the impetus to return to the studio – and now to go back on the road again – although he'd always had a sneaking suspicion that Soft Cell would return with more shows and new music. 'Our fans always wanted a new album, so once Marc came round to the idea, we were up and running,' he says. 'I never wanted to call the O2 concert One Final Time in the first place. It felt as if we were burning our bridges. I'd have preferred something like A Wild Celebration, but I guess that wouldn't have sounded quite so impressive, and Marc is quite headstrong in that he likes to make grand gestures. But he was also very prescient in one way. Given that we've had two years where people have been locked down, it was always going to be our last big show for a while.'
The band's November 2021 tour saw them visiting Glasgow, Manchester and Leeds before finishing with two nights at London's Hammersmith Apollo. The latter shows took place a stone's throw away from the site of the now demolished Hammersmith Palais, an iconic West London dance hall where Soft Cell played two farewell gigs prior to their initial split in 1984. A return to Hammersmith, albeit to a different venue, is sure to stir the emotions. 'The Hammersmith Palais gigs were very intense, and a lot of people were in tears at the end,' recalls Dave. 'So it was good to play the Apollo, or the Hammersmith Odeon as it once was. The Palais was always our favourite London venue, but I always wanted to play the place on the other side of the Broadway as well. It was interesting playing a mixture of new stuff and older hits – and Non-Stop Erotic Cabaret in full. The idea of a two-part show took me back to the gigs we did around the time of The Art Of Falling Apart, where we would play two sets lasting around 45 minutes each.'
A whistlestop Non-Stop Erotic Cabaret tour also visited the US in August 2022, with triumphant shows in Los Angeles, San Francisco, Chicago, San Diego and of course in Soft Cell's spiritual home of New York.

*Happiness Not Included, the band's latest album, was released May 2022 through a new deal with BMG. It was only Soft Cell's fifth full LP in 41 years, but is a superb addition to a catalogue that dates back to the neon-lit pop of Non-Stop Erotic Cabaret while also encompassing the dark opulence of The Art Of Falling Apart (1983), the gnarly, electronic punk of This Last Night In Sodom (1984), and Cruelty Without Beauty (2002). Produced by Dave, with Grammy-winning Phillip Larsen as co-producer, it combines busy dance tracks, widescreen electronic pop and ballads that add a new sophistication to the Soft Cell sound. With Marc's lyrics adopting a global perspective that takes in vivid vignettes from Britain, New York, Los Angeles and the former Soviet Union, it's a classic Soft Cell synthesis of sunshine and shadow, reiterating the group's ability to take big themes and big emotions and wrap them up in wonderfully melodic three-minute pop songs.
'When I'm writing for Soft Cell, I'm in a different place to the one I inhabit as a solo artist,' says Marc. 'With Soft Cell, I look outwards as opposed to inwards. I felt the same when we were making Cruelty Without Beauty. I avoid torch songs and dark ballads about unrequited romance and focus instead on social references and worldly politics. That puts a clear divide between the group, where my cynicism and sarcastic humour are allowed to come through, and my solo albums, which are more concerned with personal politics. In Soft Cell, I write character studies that home in on life's telling minor details: the songs are like little moves, kitchen sink dramas.'
Dave takes up the baton: 'Marc and I might seem like chalk and cheese in terms of our personalities, but it's amazing how much we have in common once we get together. It helps that we both have musical interests away from Soft Cell, too. Marc has his solo career. I do ambient music with The Grid, as well as collaborate with other artists. But Soft Cell are the biggest thing I've ever done. There's an overall sound and feel we both love. It's a mixture of fantasy and social commentary – a fascination with the darker side. We look under the carpet. We find the skeletons in the cupboard.'
The *Happiness Not Included album was, of course, made in the midst of a pandemic. There are no direct references to coronavirus or lockdown in the songs, but the need to socially distance meant the album was recorded remotely, a challenging state of affairs aggravated by Marc catching Covid-19 early on. 'For a while I couldn't sing without being breathless, and some days I sounded nasal and raspy in the studio, because my sinuses were damaged by the virus. I still suffer from long Covid symptoms, but my voice has now improved. When I listen to our new album now, I can still hear the effect that Covid had on my voice on some of the earlier recorded vocals. I've left them as they are, though, as it's a reminder of a time in my life – a time in all of our lives.
'I started writing songs for the album before the pandemic hit. The original working title was Future Nostalgia. Thanks to Dua Lipa's massive album, that hasn't now been possible. I also avoided writing specifically about the pandemic, as that would have dated the album too quickly, but the songs do reflect the Covid-era in different ways, even down to the fact that lockdown afforded me the luxury of writing at my own pace with plenty of time for reflection.'
For Dave, the ramifications of the pandemic manifested themselves in less obvious ways, with *Happiness Not Included addressing grown-up issues without being overly pessimistic. 'There's a lot of soul-searching and questioning,' he says. 'Marc and I are both in our 60s, so singing a silly teenybop song wouldn't feel right. It's not all doom and gloom, though. We're not ranting, as the last thing that people want to hear right now is a couple of angry old men. This is a very melodic record. It's upbeat and poppy in places. It's reflective, but also life-affirming.'
'In some ways, it's an amalgam of all of our previous records. It's not an out-and-out pop album like Non-Stop Erotic Cabaret. If anything, it's closer to The Art Of Falling Apart, our second full album. We're dealing with big issues, but in an open way. On our third album, This Last Night In Sodom, there was a lot of anger. We were disenchanted with the music industry at that point. There are flashes of anger on the new record, but they are more focussed and thoughtful.'
Highlights abound, the shimmering ballad Heart Like Chernobyl among them. Dropped as an initial taster for the band's new material in August 2021, the song's melody was written by Dave, with Marc adding lyrics inspired by the desensitising effect of seemingly endless gloomy news bulletins. The song also provided the inspiration for the album's striking artwork: a photo of the Ferris wheel at the abandoned Pripyat amusement park in Ukraine, close to the site of the 1986 Chernobyl nuclear disaster. Says Marc: 'During the pandemic, we were all news addicts, looking for signs of hope, but actually being terrorised by fear and death. Even since the virus, we've seen fires in Greece, floods in Germany, and migrants drowning in boats.'
At the other extreme, another single Nostalgia Machine is a busy, up-tempo dance track that stresses Soft Cell's lighter side. The song – a 'let your hair down moment' according to Marc – is a disco banger that takes in a litany of retro-minded references, with nods to T.Rex, Studio 54, David Essex's Silver Dream Racer and Hawkwind's Silver Machine. There are pop culture references, too, on Polaroid, a semi-fictionalised account of Soft Cell's encounters with Andy Warhol in New York City in 1982. 'Warhol was a massive influence on us both, and Polaroid was inspired by a meeting we had with him at The Factory,' says Marc. 'But the reality didn't quite match up to what I'd imagined a meeting with Warhol would be like. We took Polaroids and Super 8mm films of each other, and talked the smallest of small-talk. It wasn't disappointing, though, because that's how Andy was. It would have been more disappointing if it hadn't been disappointing!'
Elsewhere, the album is illuminated by lead single Purple Zone, now a joint single release with Pet Shop Boys. Neil Tennant and Chris Lowe attended one of last November's London shows and immediately picked out Purple Zone as one of their favourites from the evening. The two legends of electro-pop initially planned for Pet Shop Boys to remix the song, but their collaboration quickly mutated into a full collaboration. 'Purple Zone is probably our finest pop moment since the early 1980s', comments Dave Ball, while Pet Shop Boys add, 'We are thrilled to collaborate with such an inspirational duo as Soft Cell on this gorgeous song.' It received a suitably rapturous reception, as it landed straight on BBC Radio 2's A list, also reaching Number One in the UK Physical Singles Chart.
Slower album tracks include the snake-hipped shuffle of I'm Not A Friend Of God and the epic closing track New Eden, a symphonic soul piece adorned by choral backing vocals and ambient touches recalling Brian Eno and John Barry. There's also another single in the atmospheric Light Sleepers, a sympathetic portrayal of Californian night owls that features wailing, Bowie-like sax by Gary Barnacle, who appeared with Soft Cell at The O2 as well as the recent tour, and played on This Last Night In Sodom. 'Light Sleepers is the closest thing to a personal song on the album,' says Marc. 'I wrote it at 6am in a Los Angeles cafe. I was looking at the half-asleep characters and wondering about their lives. I'm sure they were wondering about mine as well. It's about that brilliant feeling of watching the sun rise through the palm trees in LA – the diffused light, and the feeling of being transported back to the 1960s or 1970s, something that always comes with a touch of darkness in LA. You can never quite escape the spectre of Hollywood's scandalous past.'
The notion of a coveted utopian future that has somehow gone awry, a recurring Soft Cell theme, raises its head again on the throbbing electronic number Happy Happy Happy. 'The title of that song is, of course, sarcastic,' says Marc. 'There was a time when we really believed that the future was going to be a wonderful place where our lives were enhanced by futuristic gadgets that would make everyday life so much easier, even though some of that early sci-fi imagery also pointed to a bland, dystopian fascism – the kind of world explored in films like Logan's Run and Soylent Green, and novels like Aldous Huxley's Brave New World.'
For Dave, the album's inventive, varied arrangements are the product of over four decades of recording experience – knowledge he can now take into the live arena, too. 'My technical ability has improved over the years,' he says. 'I've learnt a lot through working with other musicians, and you can hear that on the new album. The sound is rich, but also minimalist. I've learnt not to make things too complicated.
'I can now do things onstage and in the studio that I wouldn't have been able to pull off in the past. When we made the album, Marc and I didn't actually spend time together in the studio. I'd written a lot of the backing tracks before lockdown, and sent them off to Marc. He was then able to write lyrics, and do his lead and backing vocals in Dean Street Studios in Soho. But that was nothing new for us. We've always worked like that. I used to send Marc the music on a cassette tape so that he could work on his words.'
As for Marc, the singer is justifiably proud that Soft Cell still sound as fresh, relevant and accomplished as ever – something evident on both the new album and in the live show. 'I tend to make music first and foremost for myself, and if other people like it, that's the cherry on the cake,' he says. 'I'm over the moon with the album, and I think it's a much better record than Cruelty Without Beauty. There are threads of sadness, disillusionment and anger, but I'd also like to think there's a lot of hope in there. As far as the music goes, I basically left that to Dave. My main input was to suggest lots of old analogue synth sounds – classic Soft Cell whooshes and bleeps.
'The pandemic has made me re-evaluate my life. In some ways, I'm not the same person as I was before it hit. So I want to grab opportunities and experiences while I can. And, as long as Dave and I have an audience, there will always be Soft Cell events in one form or another. I've said "never again" far too often in the past, so I'm not going to fall into that trap. But I'd also like to keep any events special and not take on too much. That way, we can keep everything exciting.
'To me, Soft Cell has always been a fluid thing. Dave and I will get together when we have something new to say, or something to celebrate. We'll do things when the time feels right. Whenever we do something together, it feels like it might be the last time. And, at that moment, it is. But after recent events, Soft Cell fans need something to look forward to – and Dave and I do too. It's always an adventure.'
Late 2023 and 2024 will bring deluxe CD and vinyl reissues of all Soft Cell's classic Phonogram-era album releases, with a host of unreleased material from the band's archives, plus an additional six-disc Non-Stop Erotic Cabaret box set, including a Dolby Atmos version created in London's iconic Abbey Road Studios.
Before that, two expanded versions of *Happiness not included are released via BMG in July 2023 – *Happiness now extended being a double vinyl set with longer versions of all twelve songs on the original album.  Completing the trilogy is *Happiness now completed, a CD featuring ten new Almond and Ball compositions as well as other non-album tracks and previously unavailable mixes.
Such is the demand to see the band live, Marc and Dave are midway through on a schedule of UK and international live shows and festival headline slots for 2023 and 2024, which promises to be one of Soft Cell's busiest ever in their 46th year… and counting.
Adrian Thrills
Read more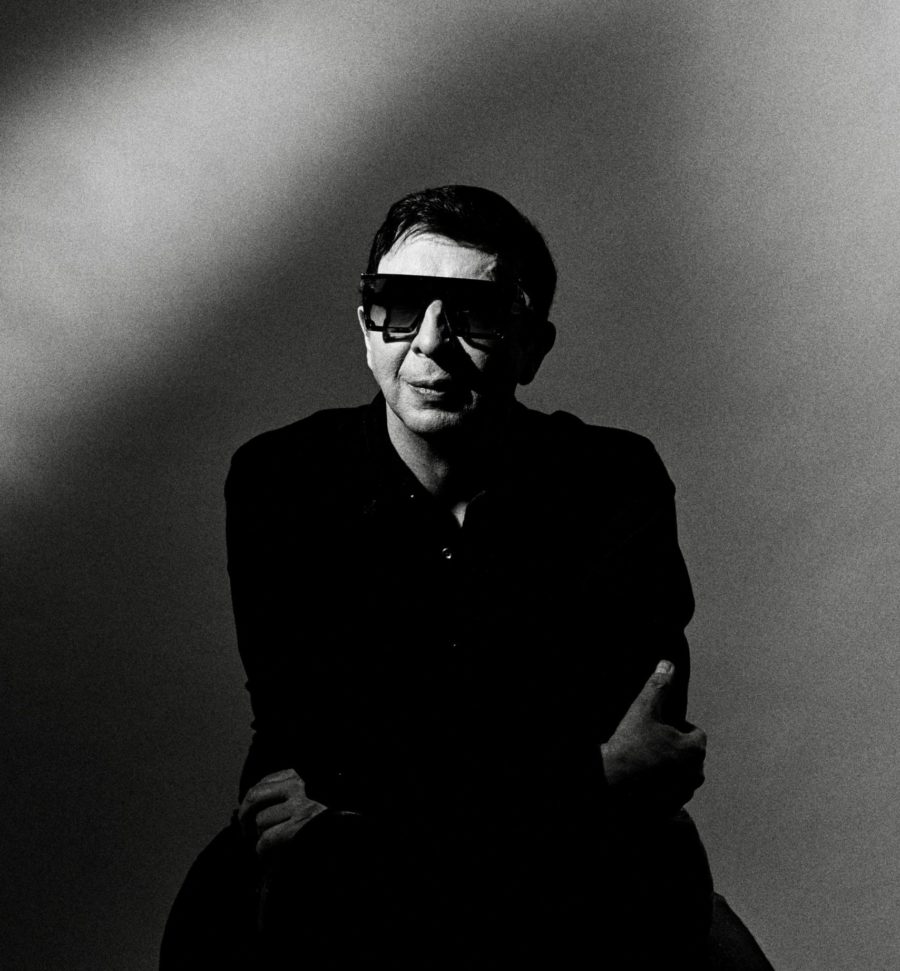 MARC ALMOND BIOGRAPHY
Born in Southport in 1957, Marc Almond is an internationally acclaimed music artist. He has sold over 30 million records worldwide and is an icon and influence to a generation of musicians.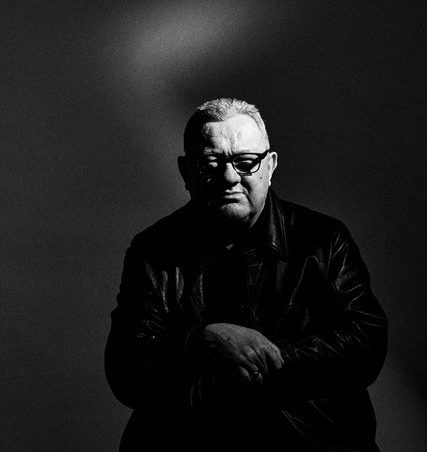 DAVE BALL BIOGRAPHY
David James Ball was born in Chester, England in 1958. Growing up in4 seaside resort Blackpool, Dave developed a wide appreciation of contemporary music, including a lifelong love of Northern Soul. Dave taught himself to play guitar, bass, and of course synthesiser, while fully absorbing the culture of the 1970's music scene.