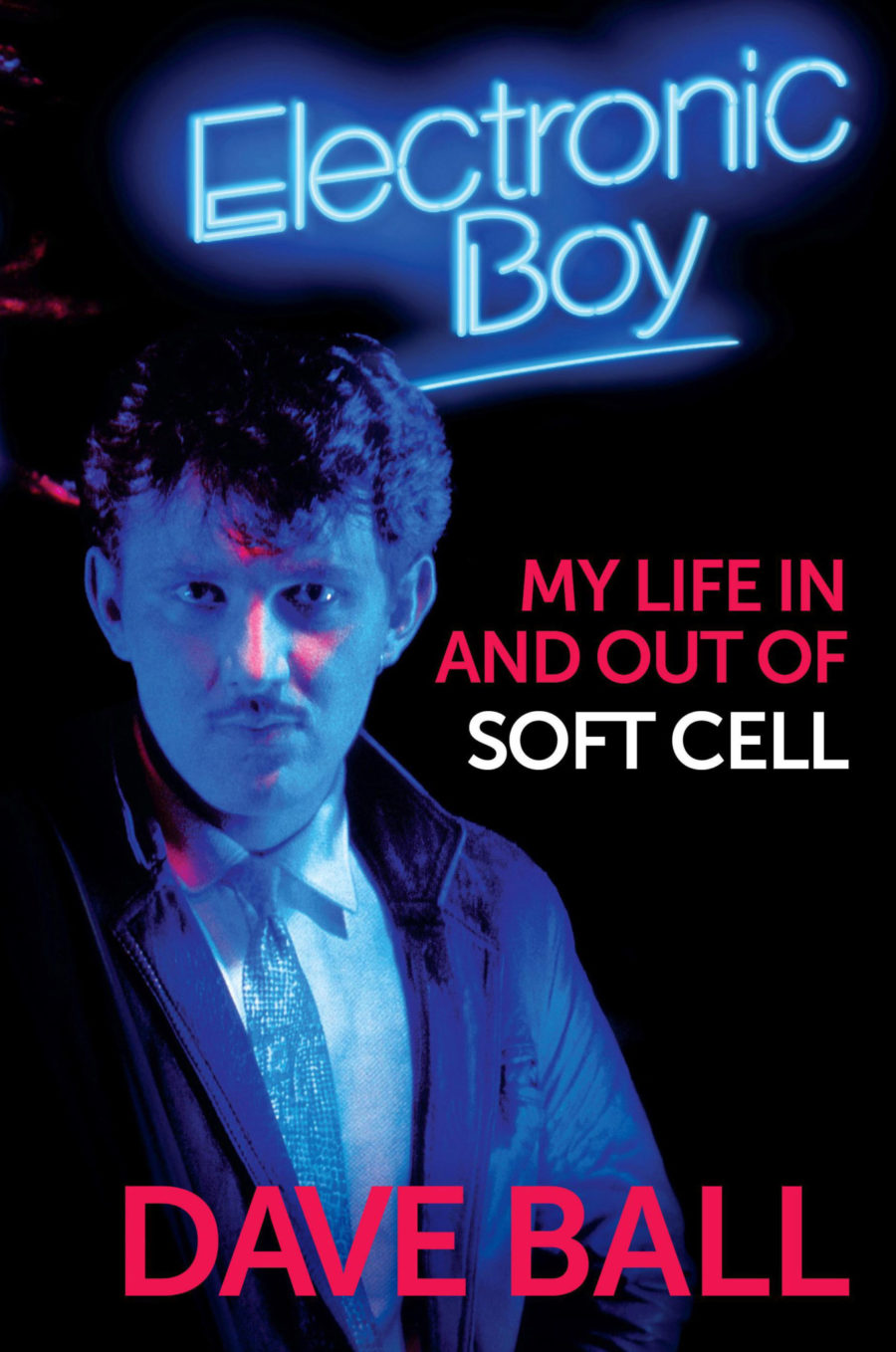 DAVID BALL'S AUTOBIOGRAPHY 'ELECTRONIC BOY' IS AVAILABLE TO PRE-ORDER NOW. SIGNED COPIES AND LIMITED-EDITION BOXSET AVAILABLE
In Electronic Boy: My Life In And Out Of Soft Cell, Dave Ball tells the story of his musical journey. Starting with Dave's childhood in Blackpool, he tells how he discovered Northern Soul before going to Leeds to study. Meeting fellow student Marc Almond there, Dave continues the story of his journey as a member of Soft Cell and his rich and varied musical career after the band broke up.
Forming The Grid with Richard Norris in 1990, Dave enjoyed a second million selling single with Swamp Thing and had a global #10 hit with The Grid's production of Billie Ray Martin's dance classic Your Loving Arms in 1994. At the same time Dave was in demand DJing, mixing and producing tracks for artists including David Bowie, Kylie Minogue The B-52s and The Pet Shop Boys.
The book culminates with Soft Cell's triumphant 2018 reunion, when they sold out London's O2 Arena in a weekend.
Electronic Boy: My Life In And Out Of Soft Cell will be available as a special box set edition with the pre-order exclusively available from Lexer Music. Featuring a SIGNED book, an exclusive 7" EP featuring Dave's earliest UNRELEASED Soft Cell recordings PLUS a brand new track created especially for this project, this special edition also features a compilation CD of some of Dave's favourite OWN productions and remixes, INCLUDING Soft Cell and The Grid rarities. An art print of the cover of Dave's solo album In Strict Tempo and a set of four postcards illustrated by Dave are also included.
Electronic Boy: My Life In And Out Of Soft Cell tells a warts and all tale of how music can shape and steer a life into a successful career with Dave's characteristic warmth, wit and humour, and is a must for fans old and new.