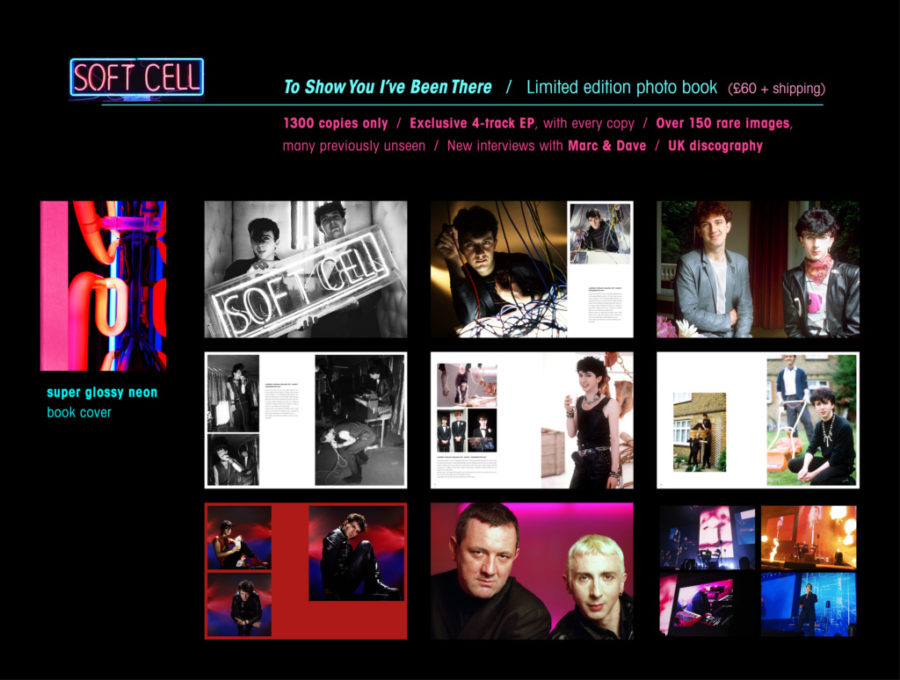 PEEP INSIDE THE FORTHCOMING SOFT CELL BOOK 'TO SHOW YOU I'VE BEEN THERE'...
'To Show You I've Been There' is the brand new official Soft Cell book. Featuring over 150 images from the archives of some of the world's best-known music photographers, many previously unseen and all fully restored from the original negatives, this fully authorised book is the ultimate photographic record of Soft Cell's electric career and includes brand new interviews with Marc Almond and Dave Ball.
'To Show You I've Been There' will be published in June 2019 in a limited-edition of 1300 high-quality 21cm x 28 cm hardback books, each accompanied by an exclusive clear-vinyl 7″ single featuring four previously-unreleased Soft Cell tracks including brand new 2018 versions of early Soft Cell tracks, 'Science Fiction Stories' and 'Bleak Is My Favourite Cliche'.
Advance orders for the book are now available and delivery is expected in April 2019. The cost will be £60 plus shipping. This book will not be reprinted, and nor will the 7″ vinyl single be available independently, so order promptly to avoid disappointment.