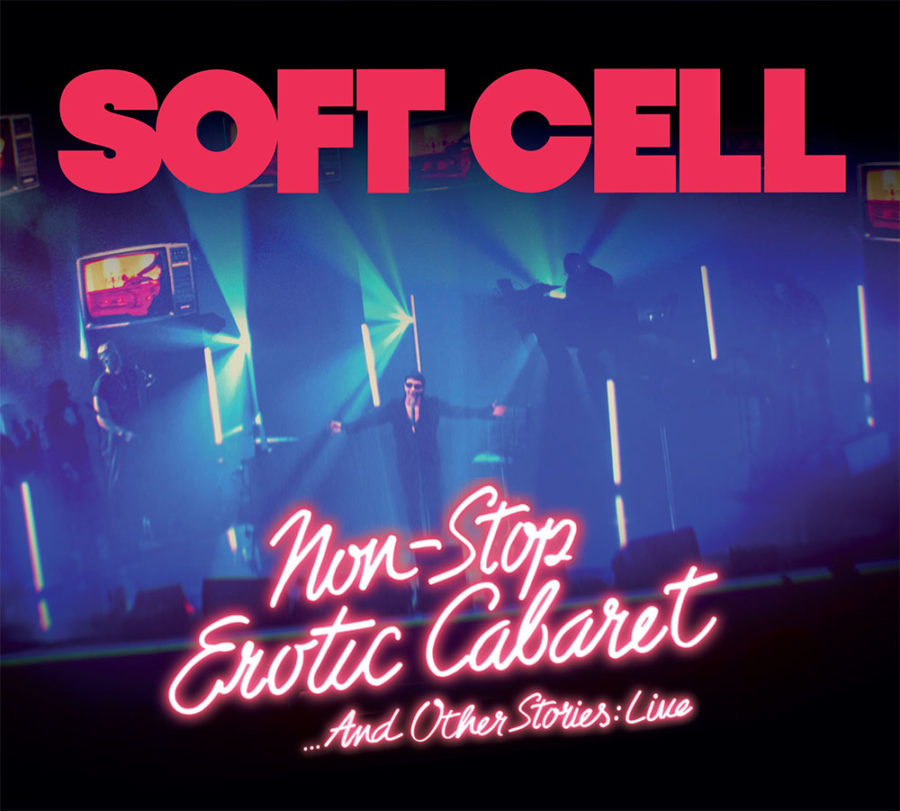 SOFT CELL CONFIRM 'NON-STOP EROTIC CABARET… AND OTHER STORIES: LIVE' ALBUM
Soft Cell are delighted to confirm the new release date for 'Non-Stop Erotic Cabaret… And Other Stories: Live'. The live album is now set to be released on CD & DVD on 14th April, with vinyl & Blu-Ray formats plus strictly-limited super-collectable special editions to follow on 19th May. All formats are available to pre-order below.
Free digital downloads will be delivered for all physical pre-orders on 14th April.
Released via Live Here Now, the 'Non-Stop Erotic Cabaret' show was filmed in November 2021 at one of Soft Cell's two sellout concerts at London's Hammersmith Apollo to celebrate the 40th anniversary of the album.
TRACKLISTING
ACT 1
1. Torch
2. Bruises On All My Illusions
3. Happy Happy Happy
4. Monoculture
5. Heart Like Chernobyl
6. Nostalgia Machine
7. Kitchen Sink Drama
8. Where The Heart Is
9. Divided Soul
10. L'Esqualita
11. Martin
12. The Art Of Falling Apart
ACT 2
1. Frustration
2. Tainted Love
3. Seedy Films
4. Youth
5. Sex Dwarf
6. Entertain Me
7. Chips On My Shoulder
8. Bedsitter
9. Secret Life
10. Say Hello, Wave Goodbye
11. Purple Zone
12. Memorabilia