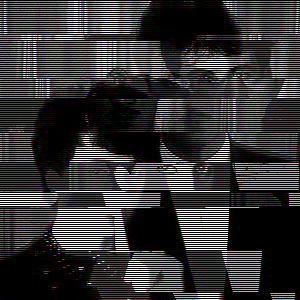 SOFT CELL TO JOIN GRAHAM NORTON ON BBC RADIO 2 THIS SATURDAY
In their first joint interview for over fifteen years Marc Almond and Dave Ball will be guests on BBC Radio 2's Graham Norton Show this Saturday. Expect the conversation to include the forthcoming Say Hello, Wave Goodbye concert at London's O2 Arena in September; the 'Keychains and Snowstorms' boxset; and will also include the exclusive first play of Dave Ball's brand new remix of Say Hello, Wave Goodbye which will be released as part of Record Store Day 2018, and there's more about that below. The Graham Norton Show runs from 10am to 1pm (UK) and we expect Soft Cell to be on air at around midday.
See the Graham Norton page on the BBC WEBSITE for more details of the live broadcast, listen again opportunities and podcasts.