SOFT CELL TO PLAY CALIFORNIA'S DARKER WAVES FESTIVAL IN NOVEMBER
We are thrilled to announce that Soft Cell will be playing at the Darker Waves Festival at Huntington Beach, California on November 18th.
Sign up using the button below to register for the opportunity to grab tickets in the presale which opens at 10am PT on Friday 23rd June.
See you there!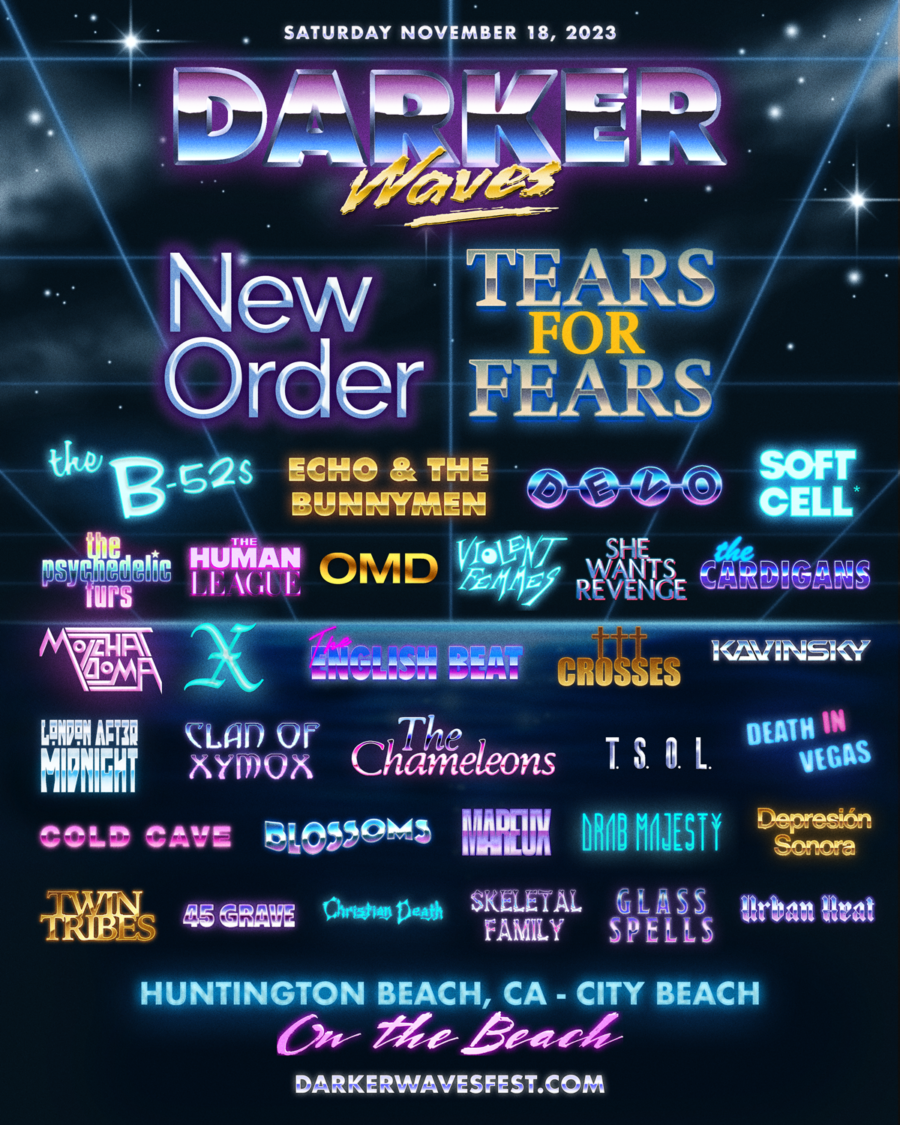 Saturday November 18th 2023
DARKER WAVES
New Order
Tears For Fears
the B-52s
ECHO & THE BUNNYMEN
DEVO
SOFT CELL
the psychedelic furs
THE HUMAN LEAGUE
OMD
VIOLENT FEMMES
SHE WANTS REVENGE
the CARDIGANS
MOLCHAT DOMA
X
The ENGLISH BEAT
CROSSES
KAVINSKY
LONDON AFTER MIDNIGHT
CLAN OF XYMOX
The Chameleons
T.S.O.L.
DEATH IN VEGAS
COLD CAVE
BLOSSOMS
MAREUX
DRAB MAJESTY
DEPRESIÓN SONORA
TWIN TRIBES
45 GRAVE
Christian Death
SKELETAL FAMILY
GLASS SPELLS
URBAN NEAT
HUNGTINGTON BEACH, CA – CITY BEACH
ON THE BEACH
DARKERWAVESFEST.COM